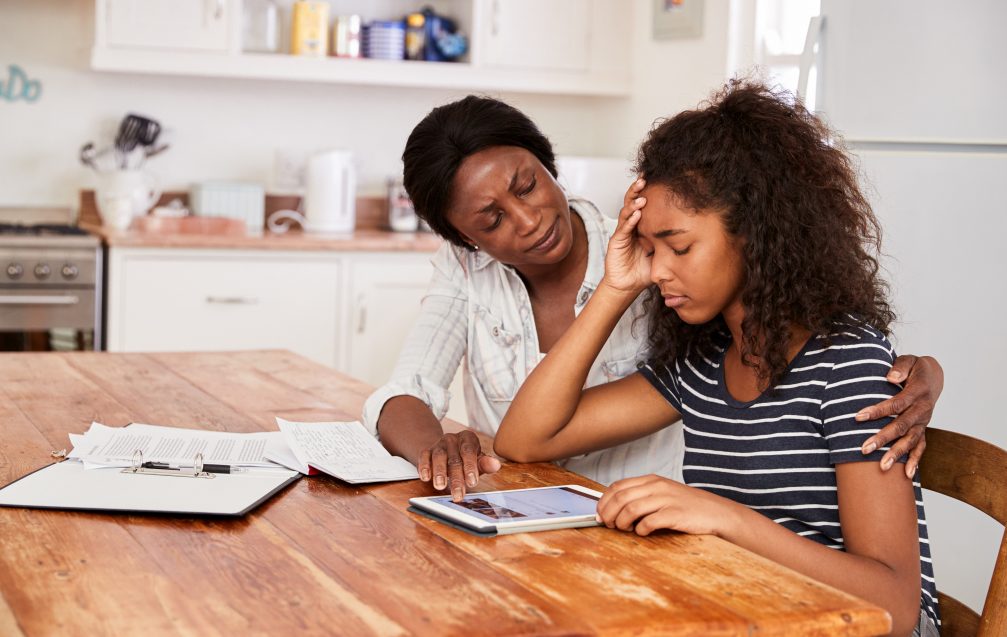 Many parents were complaining about their children and how online school was impacting them. The majority of parents believed that online school is bad for their children. According to the article, "Tips to Ease Back Pain from All day Online Classes", by Erika P, online school has caused bad posture, poor work habits, deficient grades, decreased student participation, etc… On the other hand, some parents agree that online school had multiple benefits. For example, 24/7 access to course materials, self-direction, communication, self-motivation, availability, time flexibility, improving technical skills, career advancement, and numerous other reasons.
A majority of teens say online learning was either worse or much worse than in-person schooling. Most teens prefer in-person school to online school, both for the academic and social aspects. According to SurveyMonkey, A majority of (59 percent) of teens say online learning is worse or much worse than in-person schooling. 
According to Amy Gutmann, from the Penn Today Article, Online Learning's impact on student performance, "Alex Rees-Jones of the Wharton School co-authored a study that found that online learning during the pandemic had a negative impact on student learning. However, they did find that if the instructor used active learning techniques, students were more engaged, and thus learning outcomes improved." This confirms online school had a positive and negative effect on student learning. A study published in Economics Letters co-authored by Alex Rees-Jones, an associate professor of business economics and public policy at the Wharton School, and led by Douglas M. McKee and George Orlov of Cornell University, found that online learning during the COVID-19 pandemic hurt student learning, but did not hurt particular demographic groups more than others. This indicates that online school has impacted some students but did not hurt particular individuals.
While interviewing students, I have found that many do believe that online school has a negative impact on student learning. An 8th grader said, "Online school has impacted probably all of our lives in one way or another. During the pandemic, the only thing I was doing was school, and my parents were always bugging me about my grades, and online school was really difficult because of how confusing the homework was. As a really shy person, I didn't really know how to seek help from my teachers, and this really messed my mental health up because of how helpless I felt." Another student said, "Spending a school year online has definitely impacted students. Being online could have impacted social skills, due to the fact that we had no in-person interaction. Schedules are also different which could have impacted sleeping schedules." This establishes online learning has messed up students physically and mentally.
 Online school has impacted most students including me because it was a big change from in-school learning, and I was often distracted which caused grades to go down. In the interviews, most people agreed to why online school has an impact on students. So to sum up everything that has been stated so far, online school has truly impacted most students.